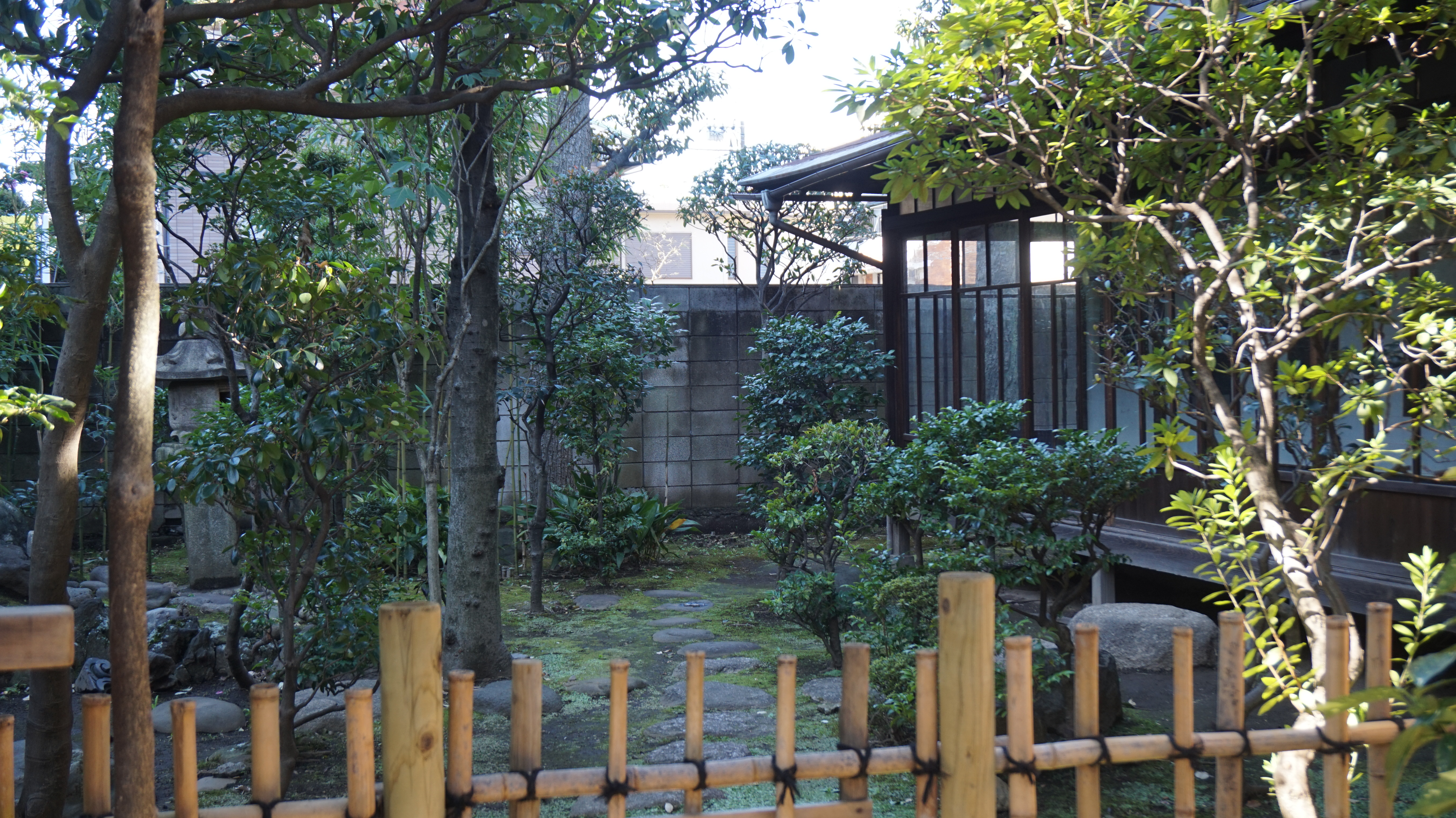 — the whole and the part

— 2018

drawings "kami / divine spirits"
(color pencil on washi paper)

book of poems "Les marrons s'envolent / chestnuts fly away" (hand writing poems in french on washi paper)

installation "chinjunomori / sacred shrine forest" ( 8 meiji milk bottles, branches from Meiji-Jingu sanctuary)

Yanaka area, Tokyo, Japan

exposition à la maison Zenbei Ichida dans le cadre du suki festival à Ueno-Sakuragi, avec les étudiants du programme GAP, Geidai

exhibition at Zenbei Ichida House for the suki festival, Ueno-Sakuragi area, in collaboration with GAP students of Geidai University.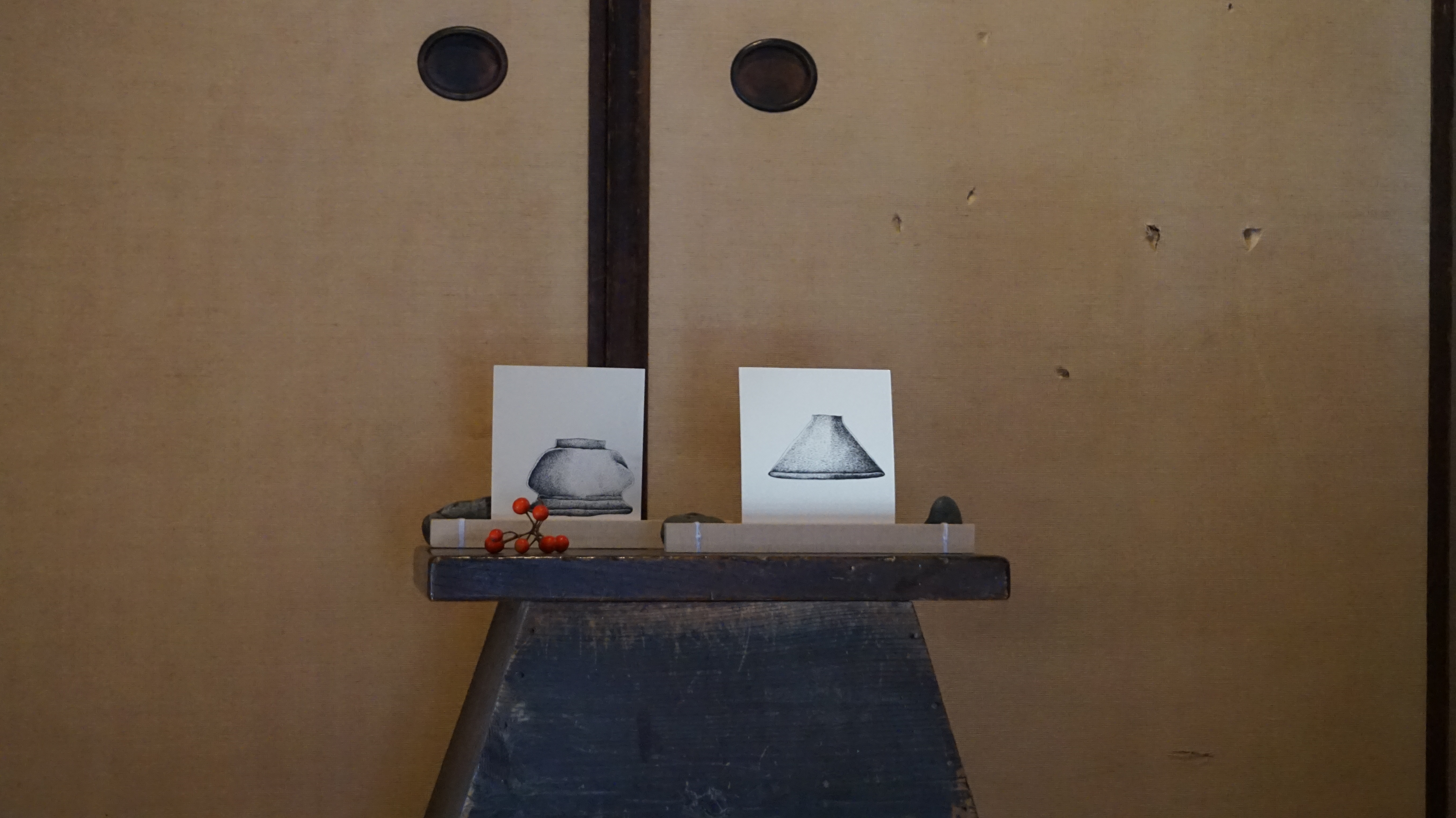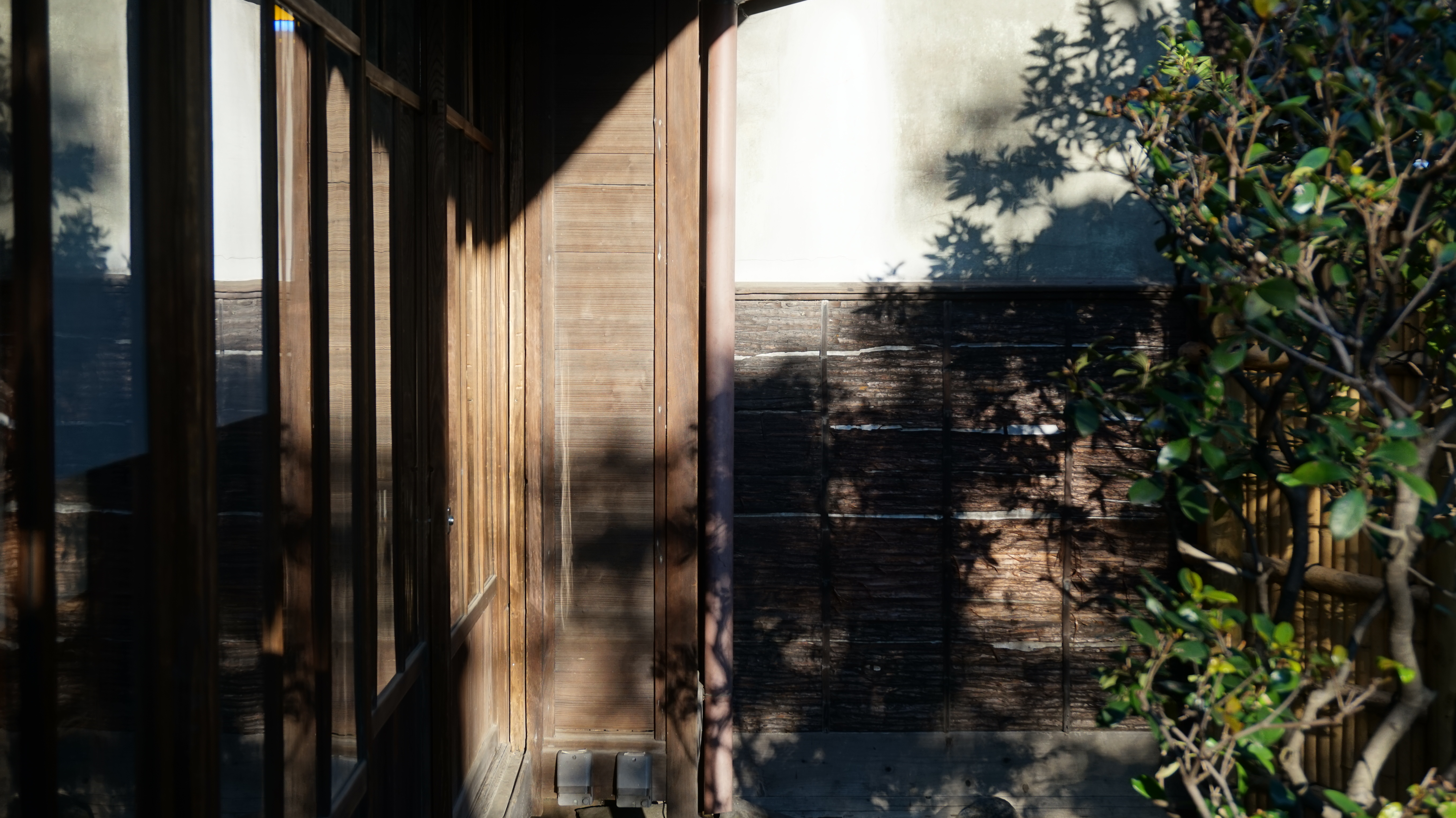 L'homme dans la rue
doit être fait de pluie à cette heure.

Sans couverture il se rempli comme
un vase sans fleur.
Un brouillard dans les montagnes du crépuscule
devant des ardoises grimpantes, en creux pour
parler d'un fond, de plusieurs fonds qui se retour-
nent comme la poche d'un large pantalon du soir.

Une bosse noire se retire vers l'excentre qui
là-bas devient propagatoire, la fumée souligne
les traits du paysage en son visage bas. Des pics
oranges éteints et des touches de bleu creux pour
admirer la dépression de derrière,

depuis cette herbe haute qui m'immisce dans un
plongeon sacré.